As an admin, you now have the ability to create templates and assign tasks per student classification by administering due dates.
To create a new template, go to Other Activities>CareerTracker Admin Templates From the main dashboard.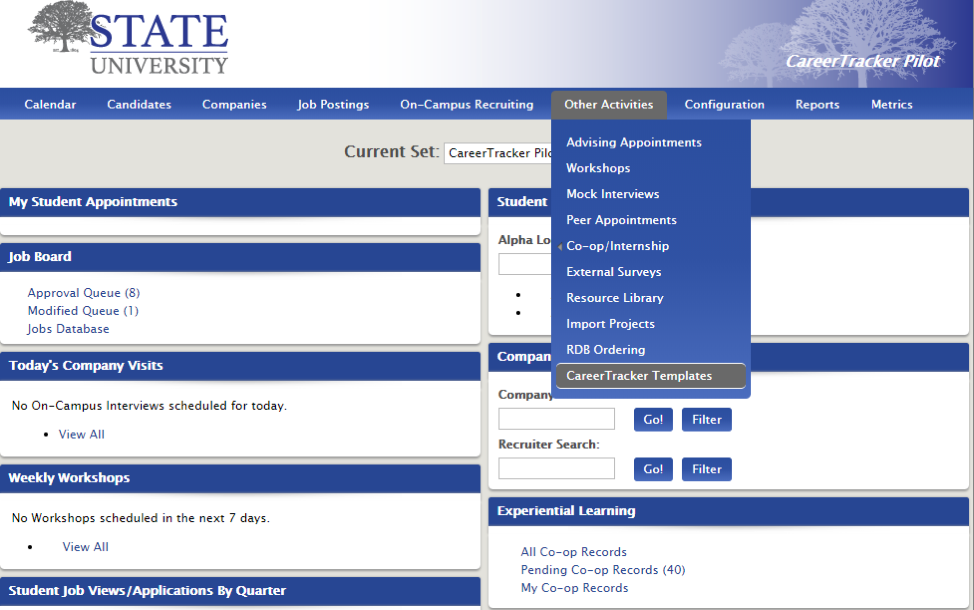 Click Next Actions>Add New Template.

Give the template a name, a publish date and an expiration date. You have the option to select a default due date type.
A Calendar Due Date, publishes a task on a set calendar day and an Offset Due Date schedules a task to be published a set amount of time after a prior task is completed.

Select the candidates you'd like to be able to see this template then Save. You can make a selection as granular or as general as you desire.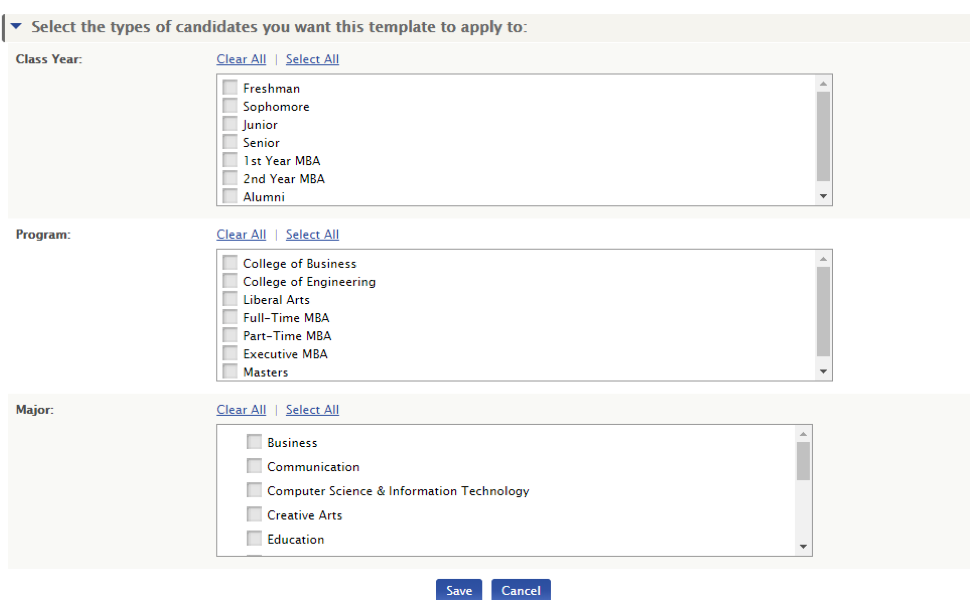 After you save, you'll be redirected to a page where you can edit and modify your template.

Click the Section Header to edit the name or color then Save.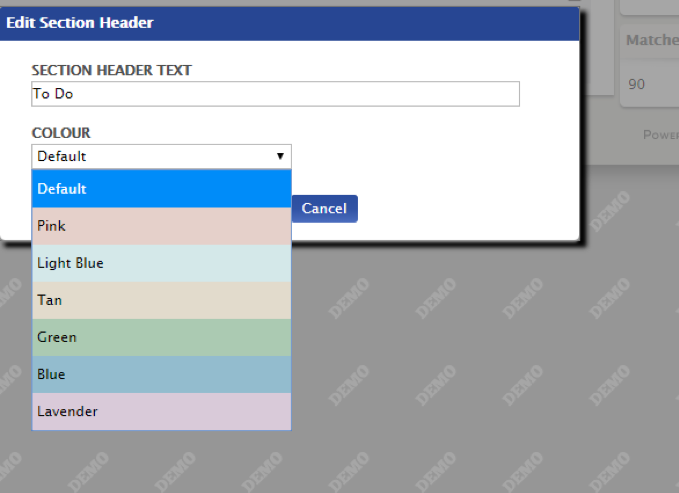 You can add multiple Section Headers with unique names and colors by clicking Add Section Headers. To add tasks that appear under a section header, click Add Task under the Action menu.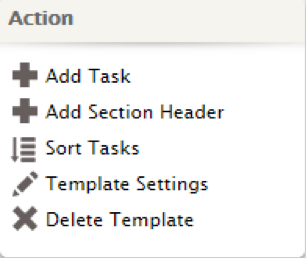 Fill in fields to indicate the task name, a description (if applicable), the section header the task should appear under, a URL directing users to an external URL or URL within the system, text to display, due date type and reminder type. You can choose Yes for the Lock setting, meaning users can NOT edit the task, or you can select Lock No, which gives the user full permission to edit any element of the task including due date. Click Save.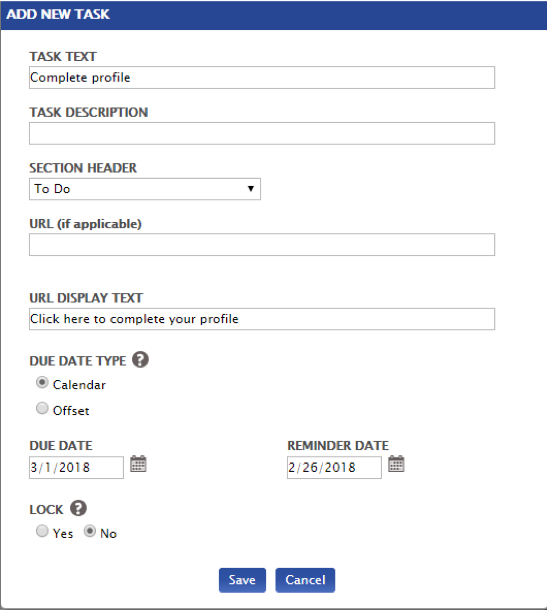 Continue adding tasks and sections headers as desired.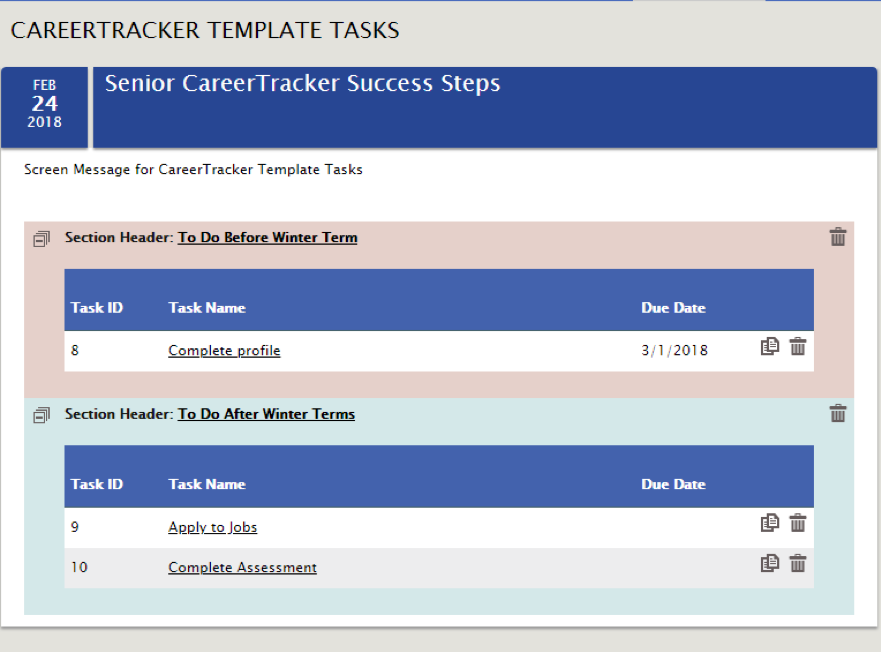 You can click Sort Tasks at any time by dragging and dropping to adjust the order of tasks.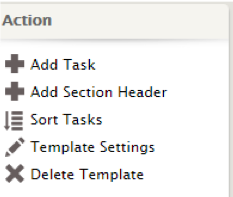 Or click Template Settings on the Action menu at any time to edit who can view this template.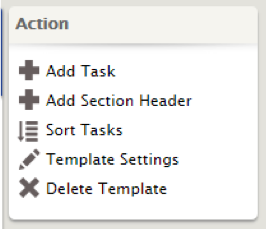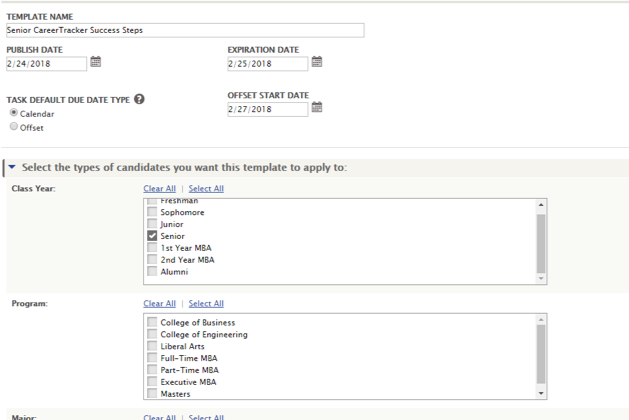 When you're finished, you can either wait for your template to be published on the scheduled date or select Publish Immediately from the Action menu.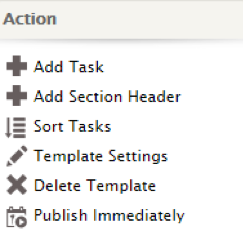 Once published, the users you selected in the template settings will see these tasks under Launch>My Tasks.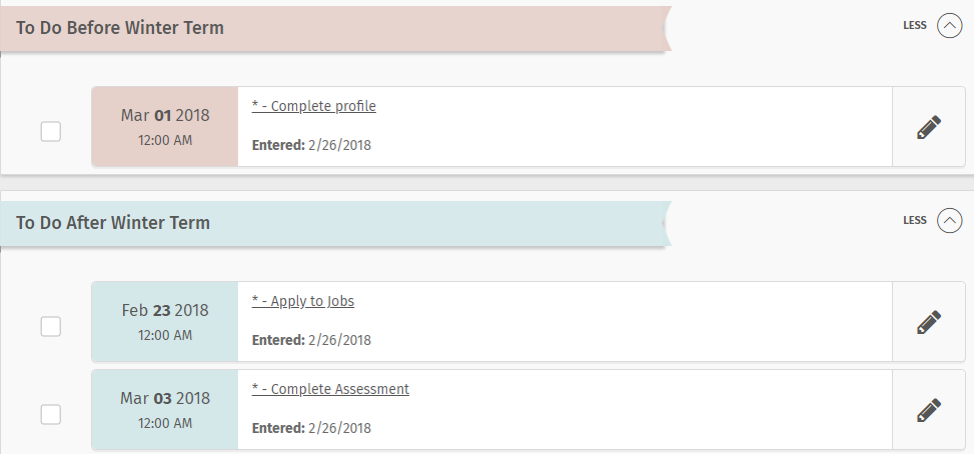 They'll also be able to see six upcoming tasks on their main dashboard.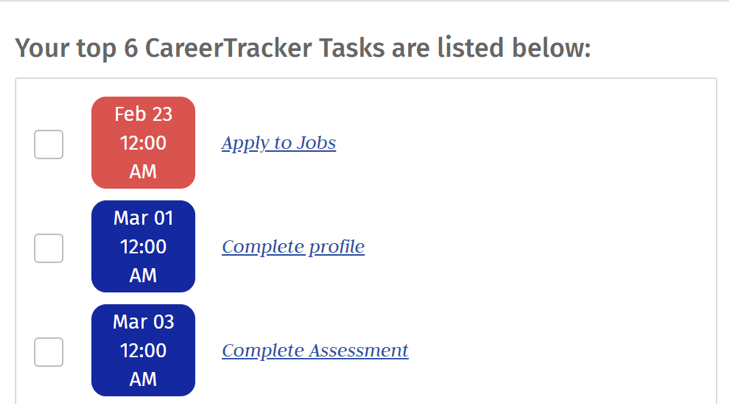 To delete a template, return to Other Activities> CareerTrackerTemplates.

Click the underline name of the template you'd like to delete.

Click Recall Template from the Action menu.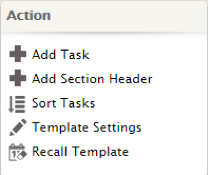 *Note: When you recall a template, any tasks completed by students viewing this template will be lost. You should consider changing the publish date to something in the future to avoid automatic re-republish as noted in the pop-up below. Hit Yes to confirm the template recall.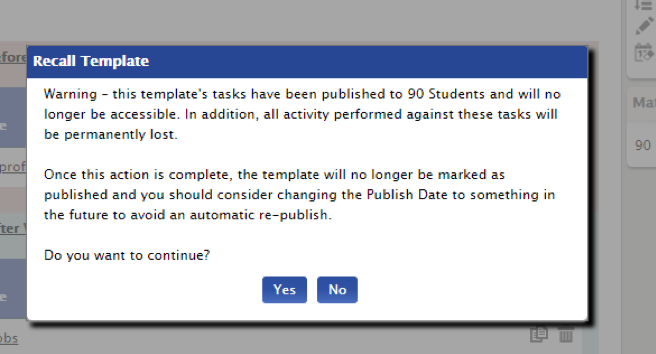 To copy a template and publish it for a different class year or population, click the paper icon on the right-hand side of your screen from the main CareerTracker Templates page.