GradLeaders' new JobMatch product is an all new, single-page Job Board, with thousands of new jobs added daily.
JobMatch provides your students with millions of jobs, tagged with standardized search criteria, skill taxonomies, and industry data derived from billions of historical job postings.
When matched up with student site activity, the most relevant Jobs rise to the top of the results.
Advantages for you:
Automatically include your approved jobs and internships to provide all jobs in a single platform
Survey-driven details for your sourced jobs
"More Filters" page driven by your Job survey, controls, instructional text, formatting, and rules
Features
Main dashboard widgets that provide data-driven 1-Click Searches, as well as job recommendations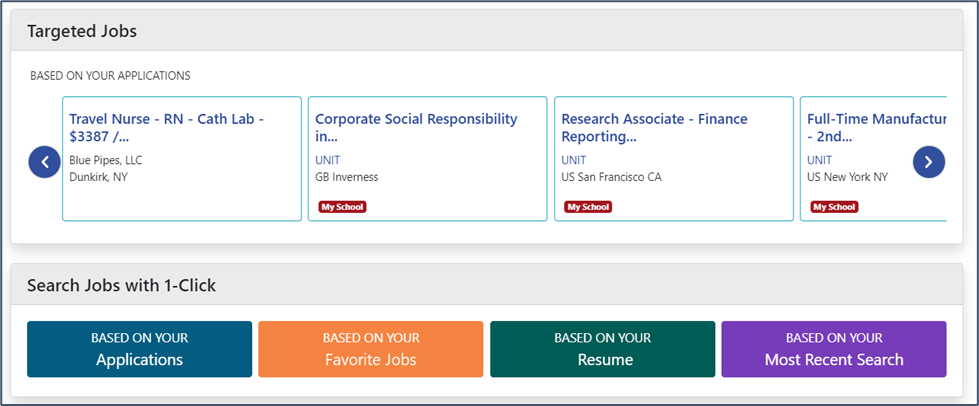 PID level JobMatch dashboard with customizable widgets that provides multiple entry points to a job search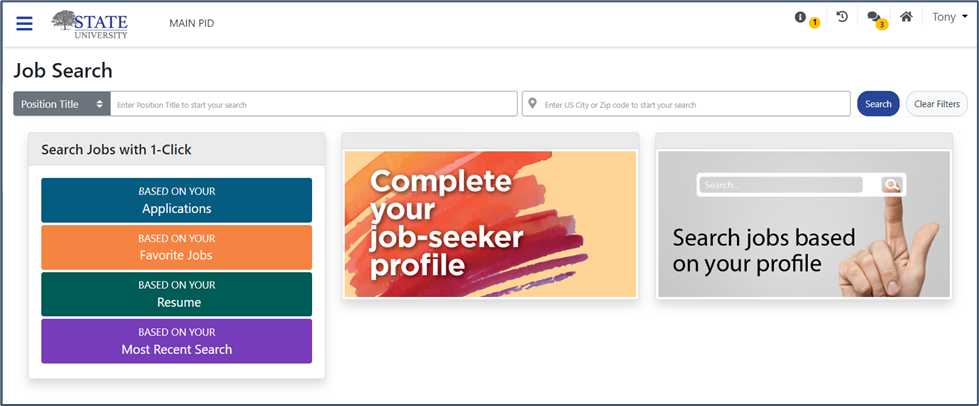 Select the initial search criterion

Quick access to recent searches

Location search by City, State, or ZIP

Save searches and create agents

 Filter Bar for commonly used search criteria and access to More Filters page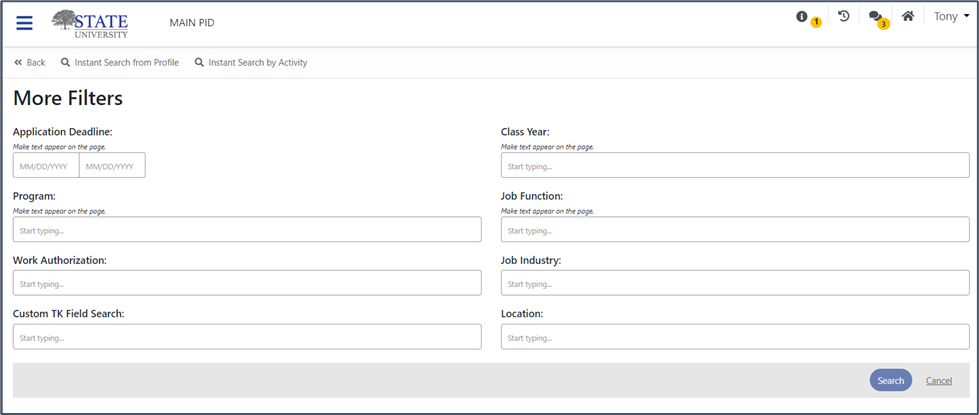 Refine search term synonyms, the importance of search criteria categories, and location radius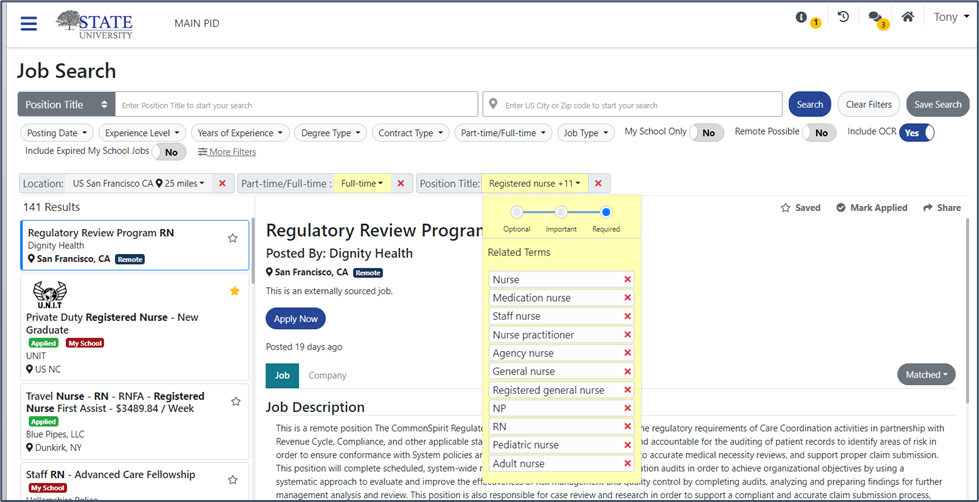 Job badges with quick insight into multiple Job facets, e.g., Sourced, Remote, New, Applied, OCR, Expired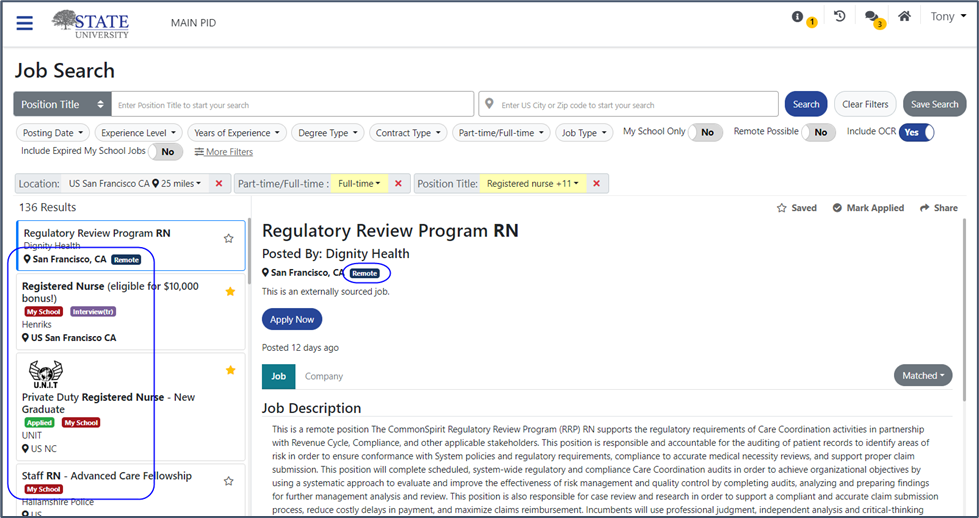 Company logo/banner, where populated, for brand recognition

 Share jobs with peers

Apply inline to sourced Jobs, and mark external Jobs as applied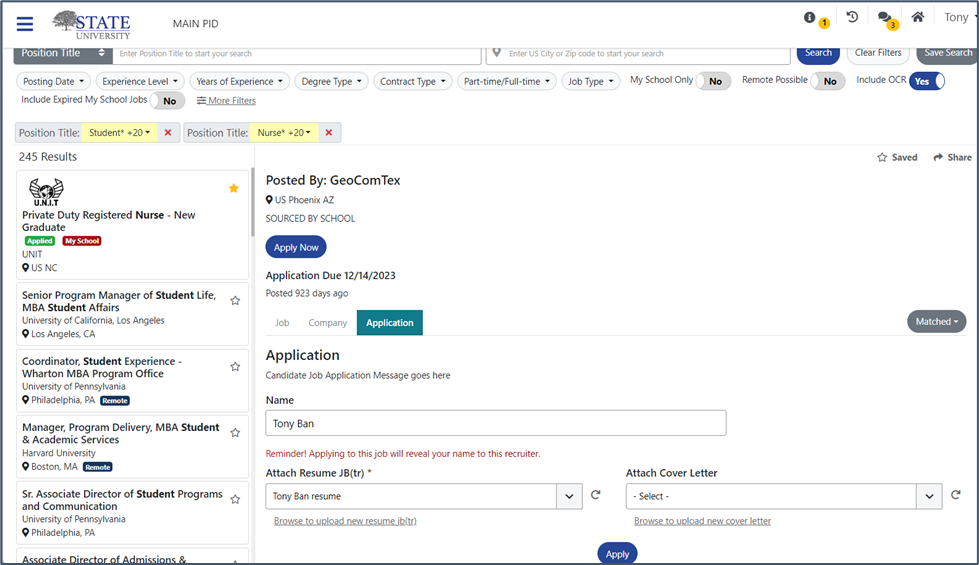 Menu access to Favorite Jobs, Applied Jobs, and Saved Searches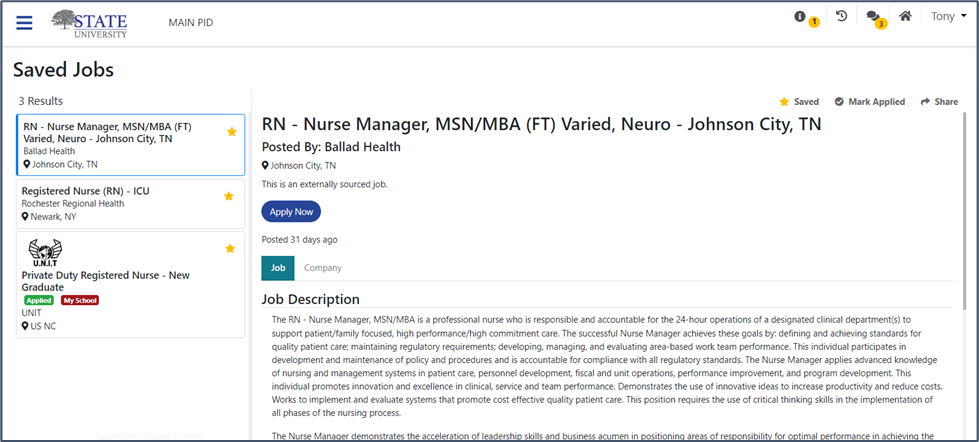 Available configurations
Contact your CRM for configuration
JobMatch dashboard content configurable by PID
Apply pre-filters to searches (e.g., Keyword, Degree type), automatically limiting the results your students see
"Sourced" term replacement
"Interview" term replacement
Designate the filters that display in category dropdown, Filter Bar, and More Filters page
Enable/disable OCR Jobs. If enabled, determine if OCR Jobs display by default.
Enable/disable Expired Jobs
Hide certain external Job fields
Quick Search menu options that direct to JobMatch UI
Permissionable admin action to generate Job deeplinks that direct to the JobMatch UI
Designate if Job agent email links direct to JobMatch or to legacy Job Board
Blacklist jobs when the application URL directs to an undesirable domain
Specify the text on the student More Filters button