How to Create Announcements or Alerts
---
From the main dashboard go to Students or Candidates > Announcements.
Click Next Actions>Add.

Edit the announcement, being sure to check Visible to Students and Mark as Alert.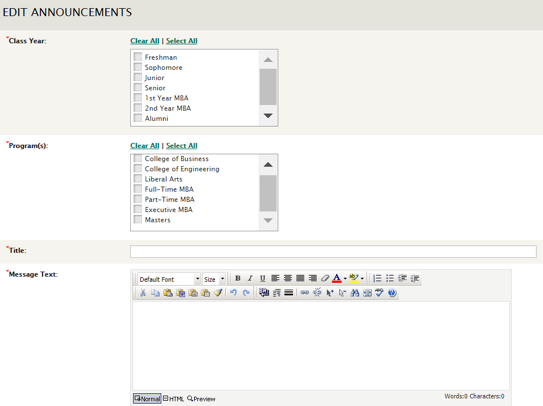 Then Save.
If the announcement is Marked as Alert, students will see the announcement at the top of their dashboard when they log in.  If unchecked, the announcement will appear in the Announcements widget only.  To persist this announcement after dismissal, check Persist Alert. 

*Outdated/Migrate*
---
Article ID: 2222
Created On: Oct 25, 2017 at 9:39 AM
Last Updated On: Aug 23, 2022 at 3:02 PM
Authored by: KB Admin
Online URL: https://kb.mbafocus.com/article.php?id=2222