Messages True/False?
---
Question:  I was looking through the system messages and I noticed a Default column with the True or False values, what is the purpose of this column?
Answer: The purpose of this column is to help users determine whether the message content is the same as the standard message or if its been revised by the school.
True = The message is using the standard MBAFocus content
False = The message's content does not match the standard MBAFocus provided content because the school has revised the content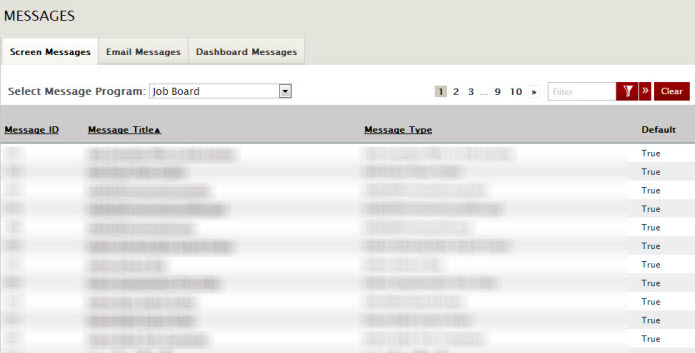 ---
Article ID: 923
Created On: Dec 23, 2013 at 2:12 PM
Last Updated On: Jan 8, 2019 at 9:11 AM
Authored by: KB Admin
Online URL: https://kb.mbafocus.com/article.php?id=923