From the main dashboard go to Configuration>Staff Set-Up
Note: For some users this may be under Other Admin Activities>Staff Setup.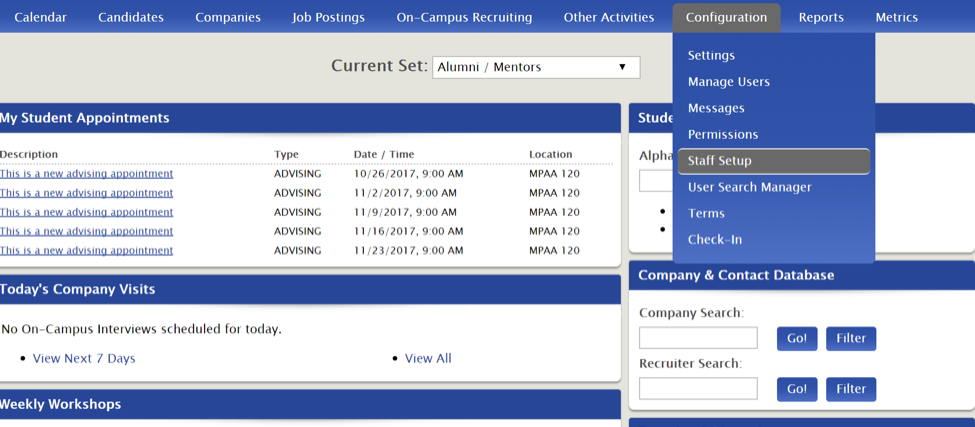 From the Staff Setup page go to Next Actions>Add

Complete all the profile information to create a new account manager then Save.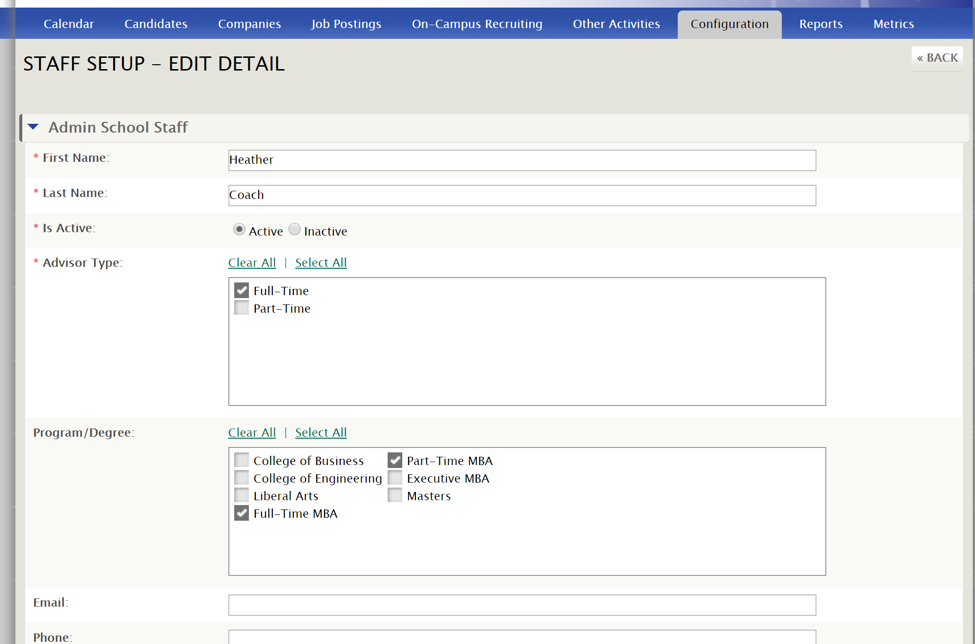 After saving, be sure to assign the person as either an account manager or advisor by going to Actions on the right-hand side of your screen.

Next, go to Companies>Company File to assign the new account manager.

Select desired companies or use the drop-down arrow next to Company Name to Select All.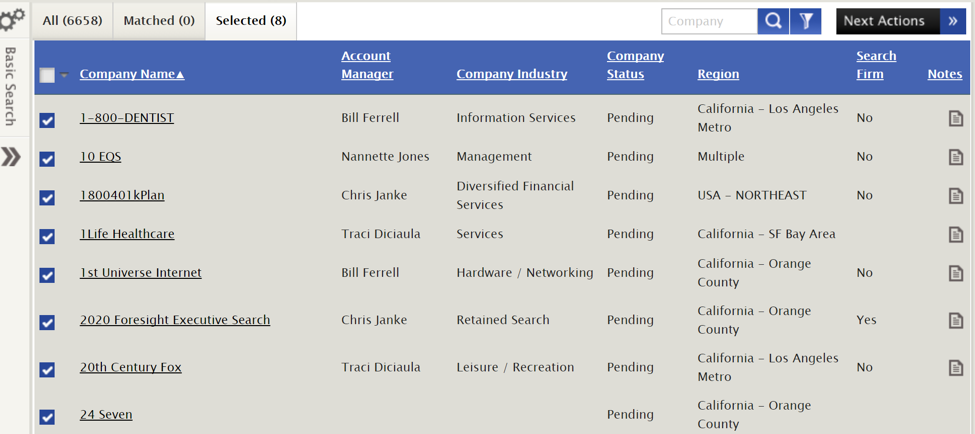 From the Selected tab, go to Next Actions>Update Answer.

Select the question to change (in this case Account Manager) then click Update.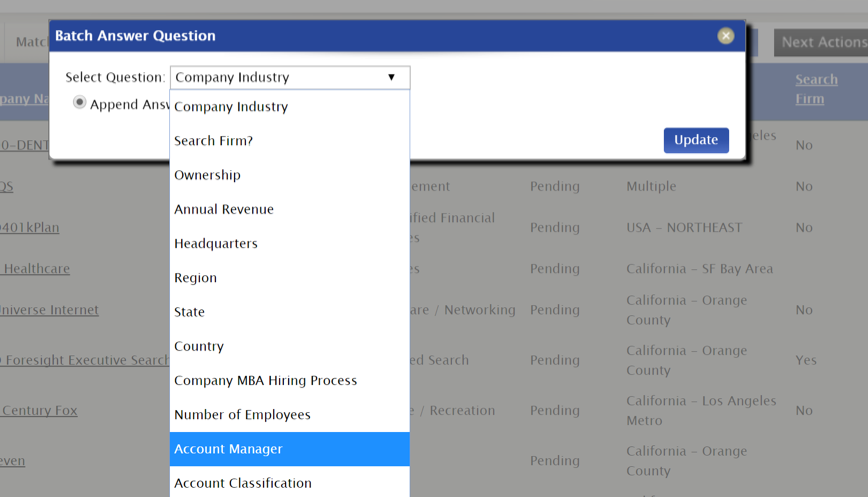 Next, select the new Account Manager and hit Save.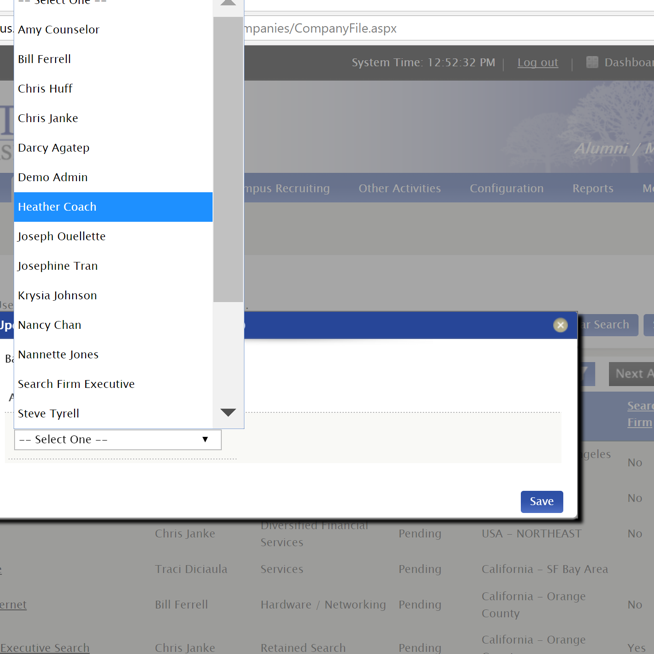 The new Account Manager's name is now changed in the Company record.