From the main dashboard go to Other Admin Activities>Invoice File.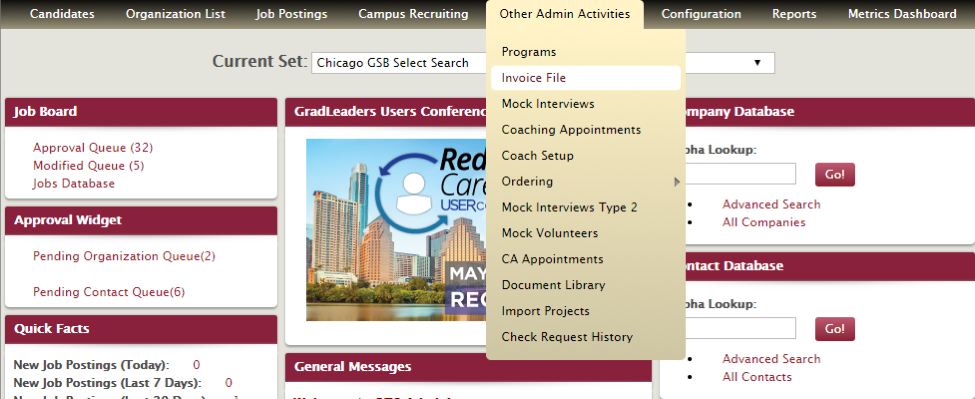 You can use any of the search criteria at the top of the screen to locate an invoice.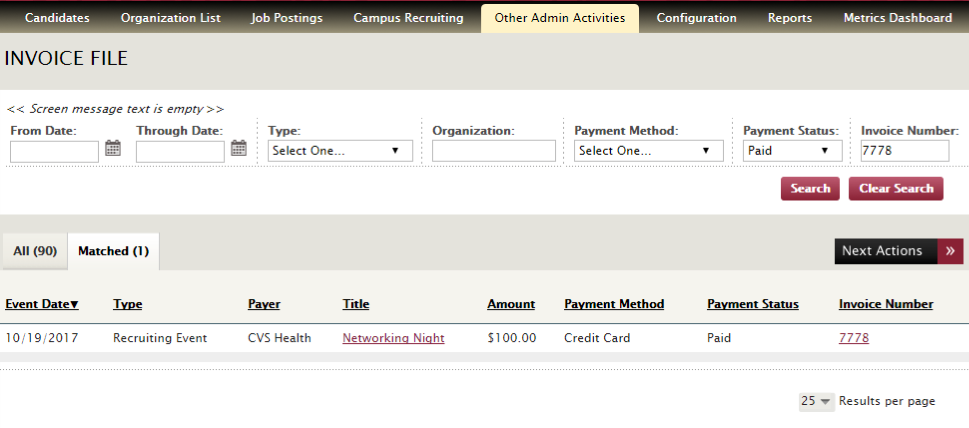 You'll see the search results in the Matched tab.

You can click the event title or the invoice number to automatically download the invoice into a PDF that you can open, or complete the same action under Next Actions>Export Invoices.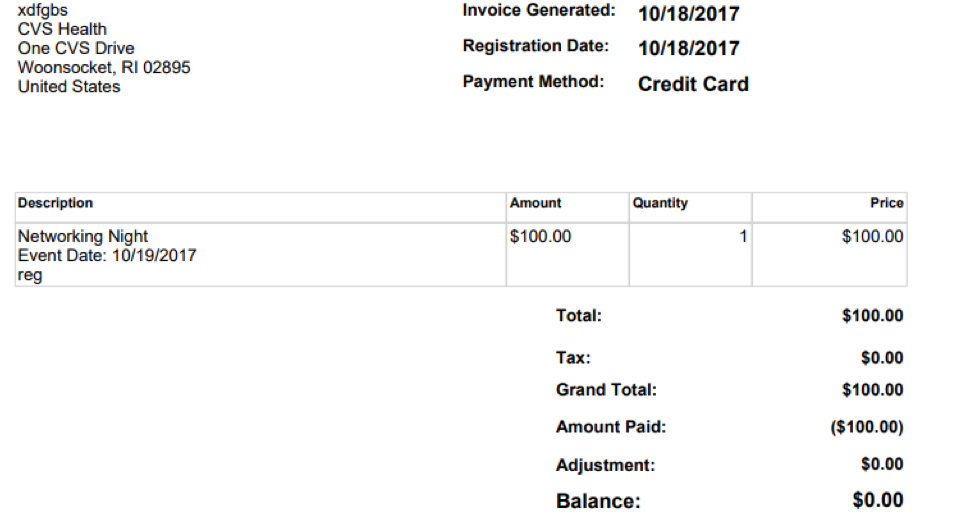 You can select Export to download matched invoices into an Excel Spreadsheet.