Configuration Settings
From the main dashboard go to Configuration>Settings.

There are different settings available for varying programs.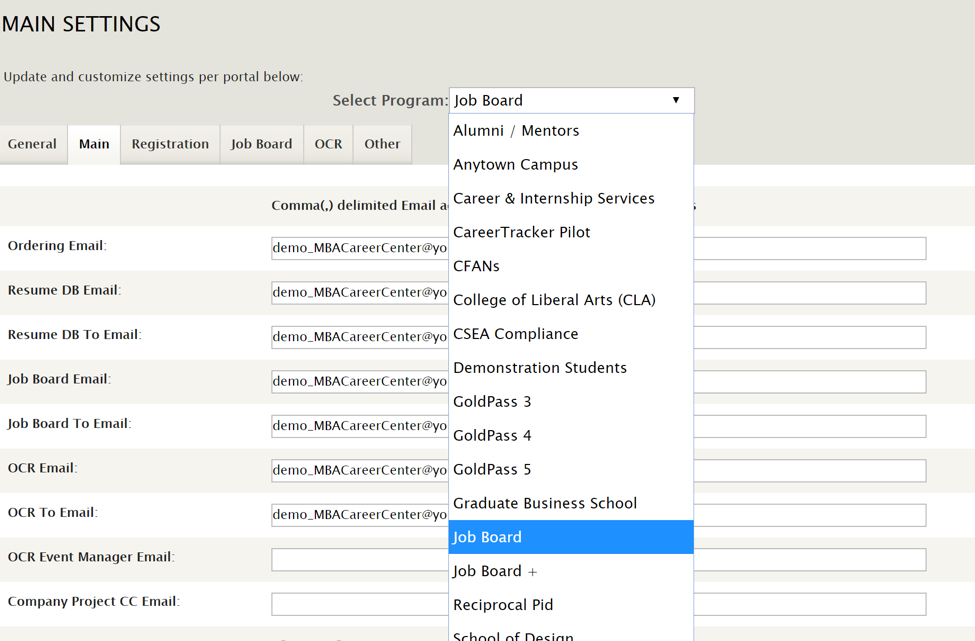 You can toggle between different setting options using the tabs at the top of your screen.

Be sure to Save any settings change you make.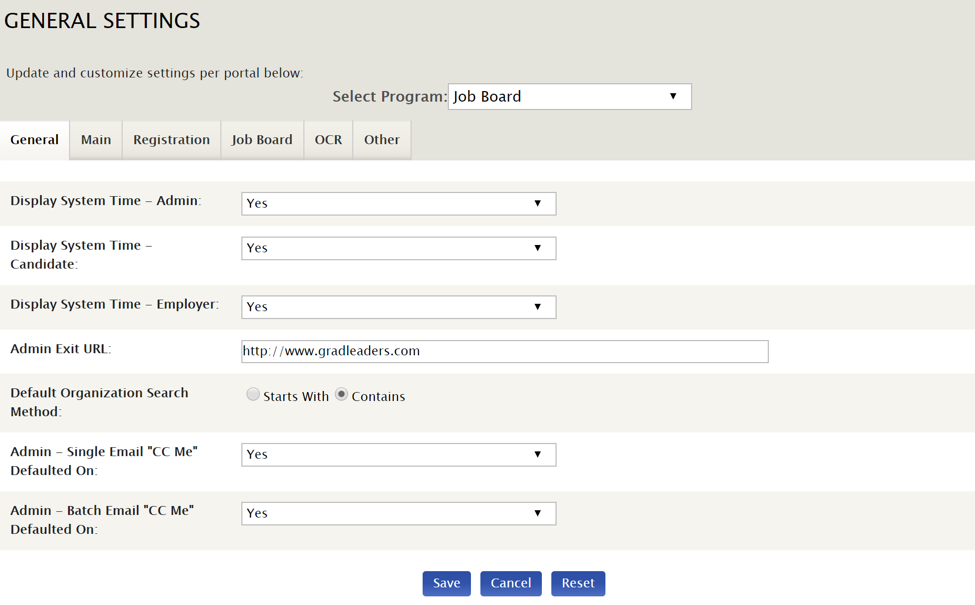 If you do not see a particular setting that you'd like to adjust, you may not have the permissions to do so. Contact our support team at support@gradleaders.com.