Majors can ONLY be added to this particular survey using the instructions below. Adding a new Major on any other survey can cause login errors for students
1. As an Admin, navigate to Configuration > Survey Configuration File.

2. Filter the Survey Group to "Jobs" and User Type to "Admin"

---
3. Select "Admin – Job – View/Edit"
4. Scroll down to the Major(s) question and click the "cog" icon to the right

---
5. Click on the "Answers" tab and select "+ Add Answer"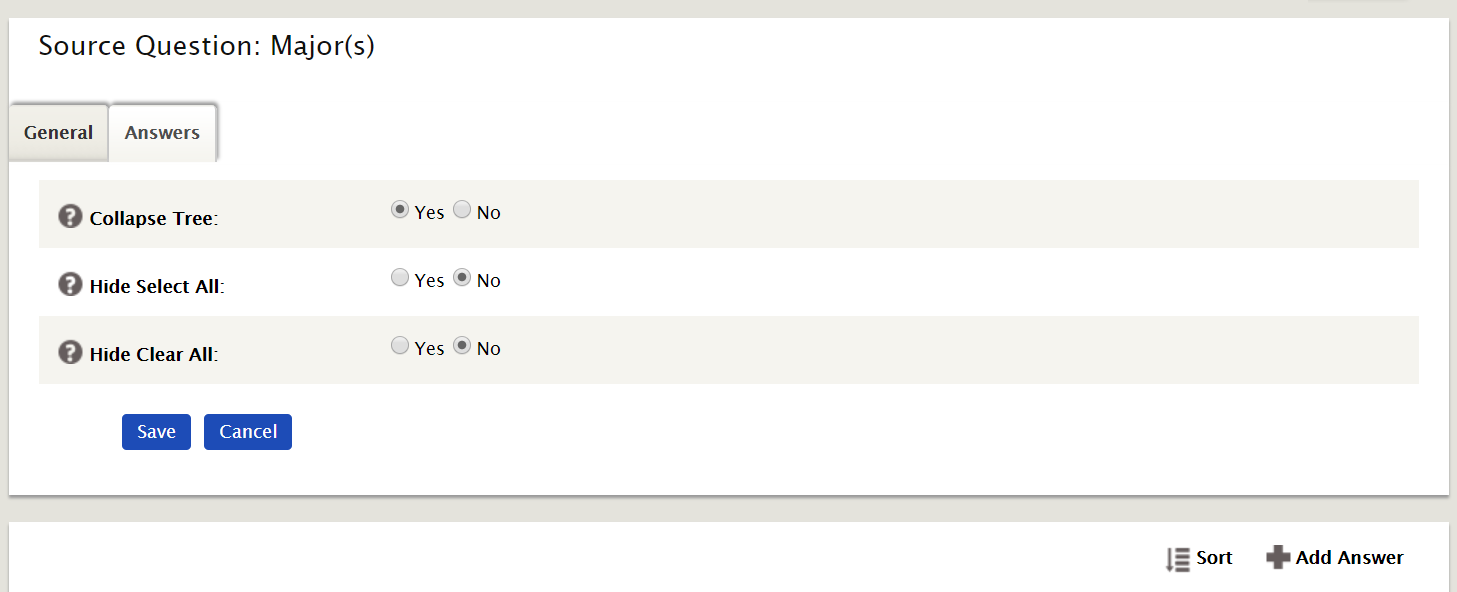 ---
6. To add a new Major, type "Add New Answer" into the "Select Answer" box. Input the title of the new Major into the "Answer Text" box. Choose an existing parent answer if applicable.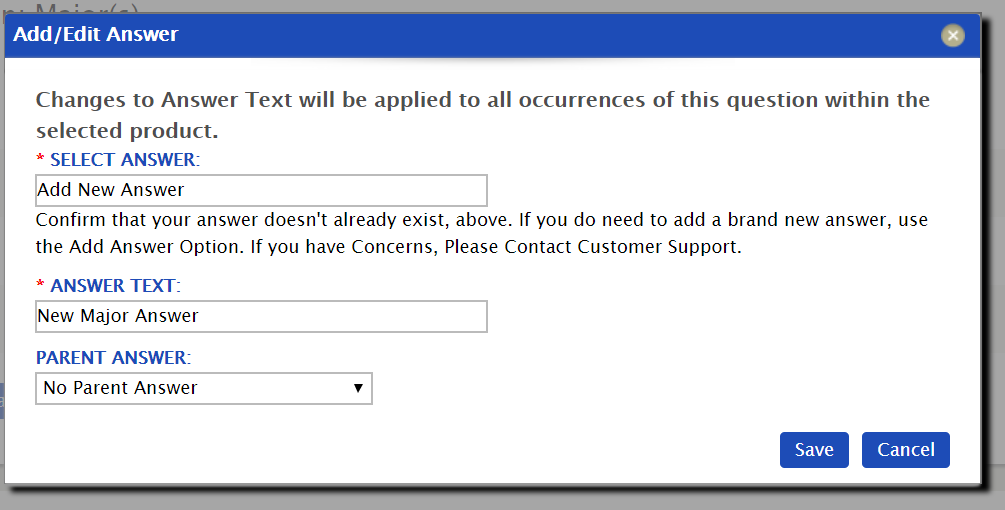 ---
7. The Major will now show in all Major lists across the system.