It's easy to charge employers money to post jobs. To get started, contact your Customer Success Manager or our Customer Support Team to request access to this feature.
Be prepared to provide the following information:
Sales tax price based on location
Default Invoice Header Image: (If different from school logo)
Default Invoice Header Title / Description
Default Invoice Footer Message
Once granted access, just go to Job Postings>Job Fee Setup from the main login dashboard.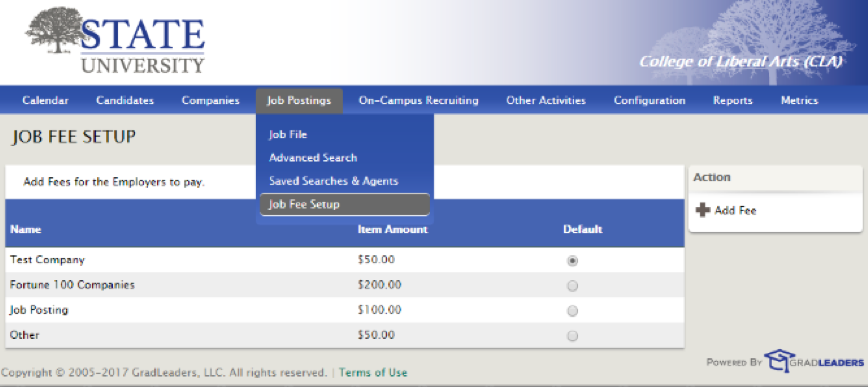 On the right side of your screen under Action, click Add Fee.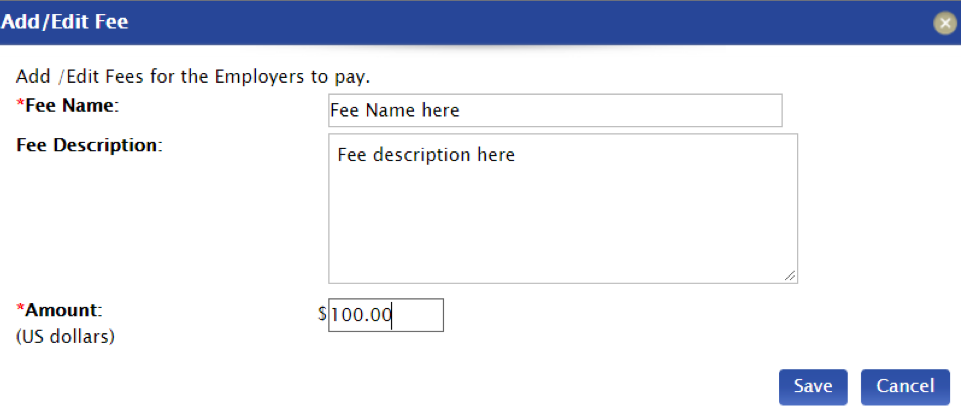 Enter desired Fee Name, Description and Amount>Save.
Be sure to select a Default Job Fee to automatically charge a specified amount for all job postings.
When an employer posts a job from Job Postings, they'll select their payment method from the drop-down menu (Cash, Check, Credit Card or PO).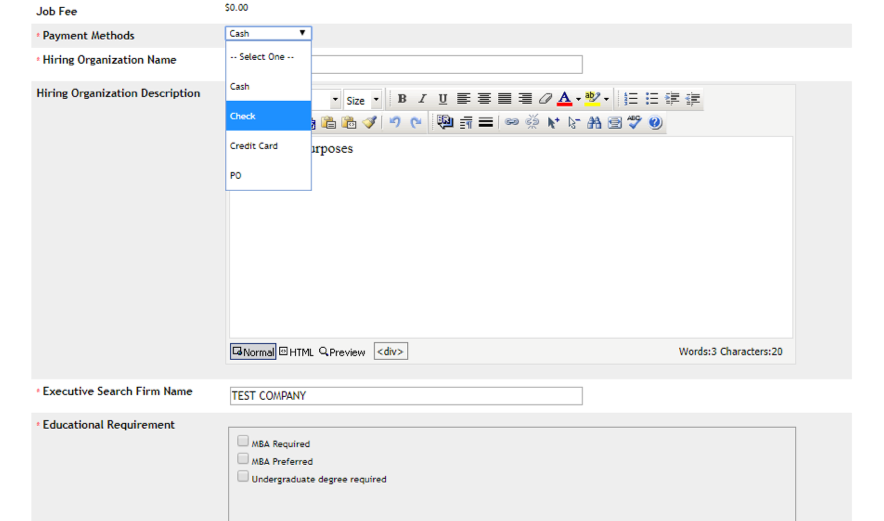 Once they input applicable information they'll be charged per job posting.
You can also easily set up different fees for different companies if you'd like to charge different amounts for different companies. For example, you may wish to charge less for a nonprofit to post a job than you would for a Fortune 100 company.
To set up different fees for a unique company, click on the desired company from Company File. Click Edit Company on the right-hand side.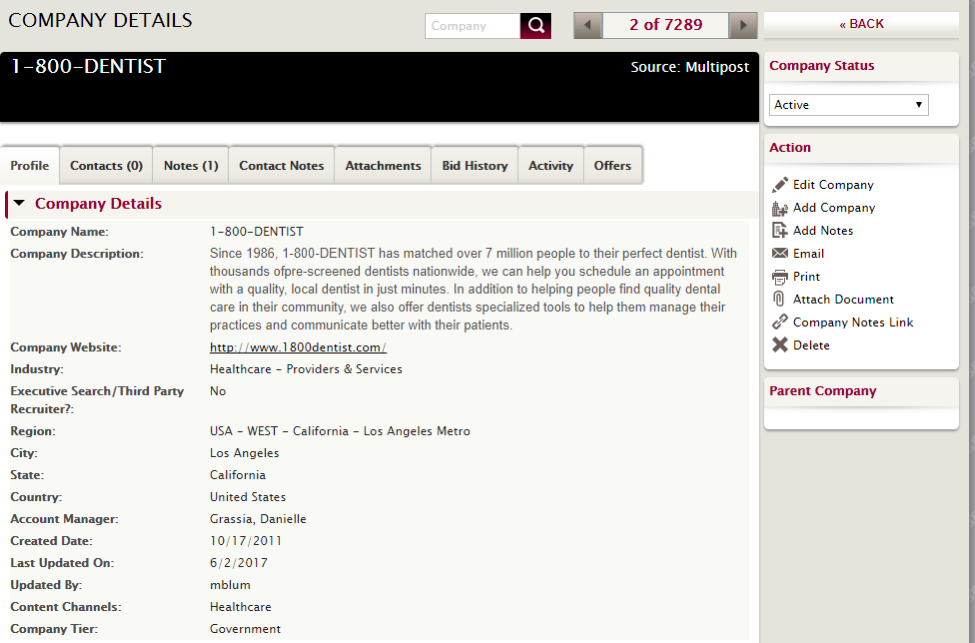 Select Company Tier (based on what you set up in the Add/Edit Fee section)>Save.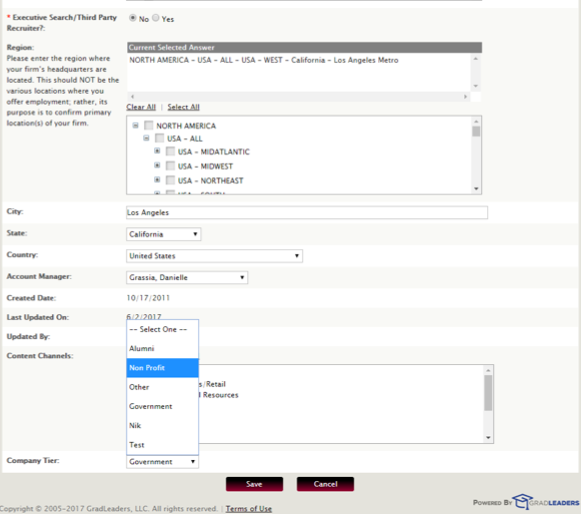 Note: There's a limit of three Tiers you can create. If you need additional Tiers, contact support at support@gradleaders.com.  Additionally, if you log in as an alumni in the Candidate Profile, you can post a job for free.