The Staff Setup Utility in the Admin Module allows the Career Services Office to manage individuals with access to the different modules of the GLCC system.

To set up an individual to have staff access, an Admin needs to add an Advisor to the system.
Complete the following steps:
From the Dashboard, click Configuration > Staff Setup
From the Staff Setup page, click Next Actions > Add
Add the appropriate information on the Staff Setup - Edit Detail page
Click Save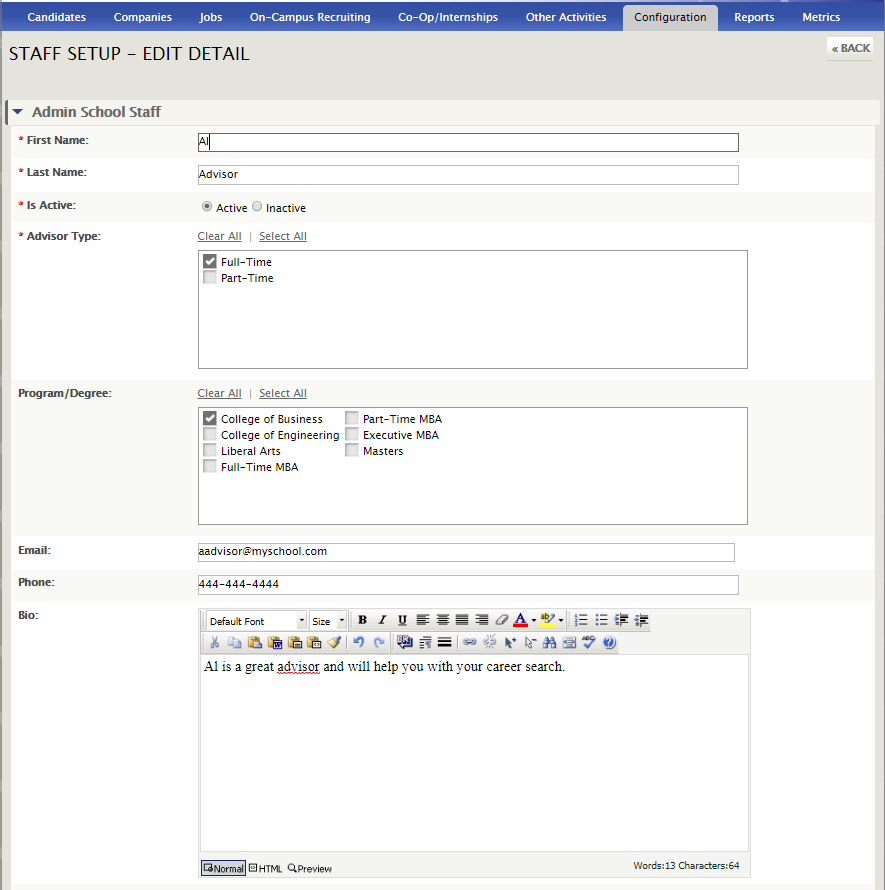 If this staff member will need to access the system, they must be set up as a user in the system first.  (Configuration > Manage Users.  Then Next Actions > Add User.)
Then, click on the individual's name to access the Staff Setup screen. (System will take you do this screen after clicking on Save to create a new staff member).   Click on Assign Login Account to create a login account for them so that they can access the system.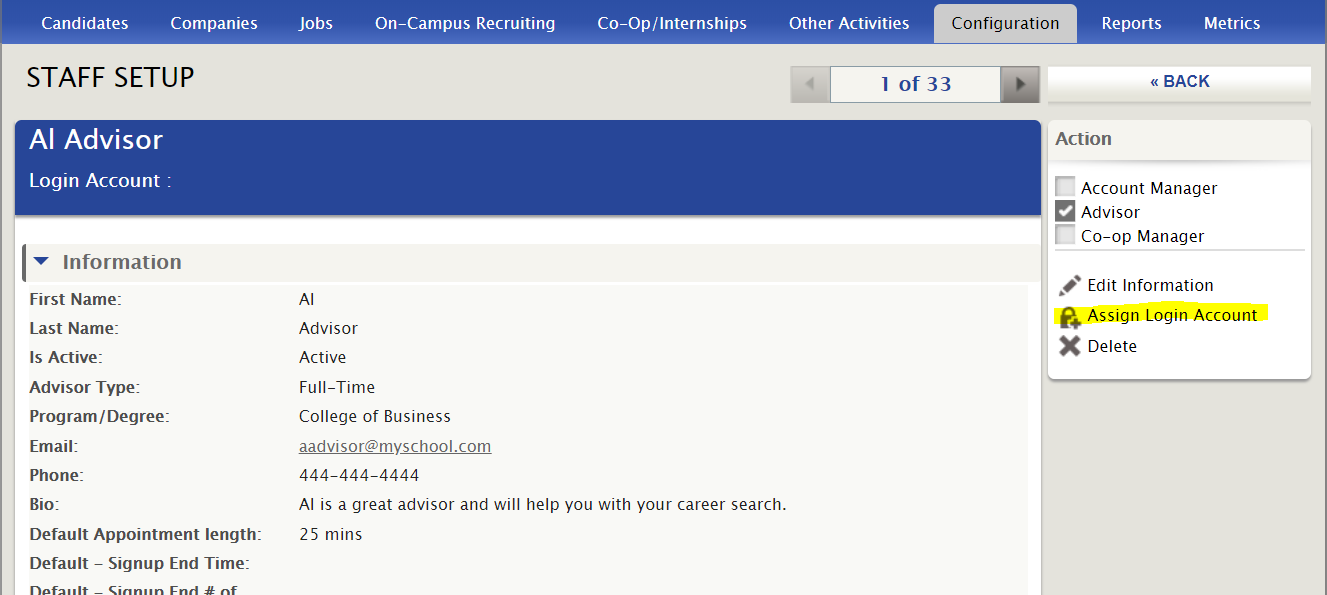 Click on the dropdown to assign this staff set up to a user.